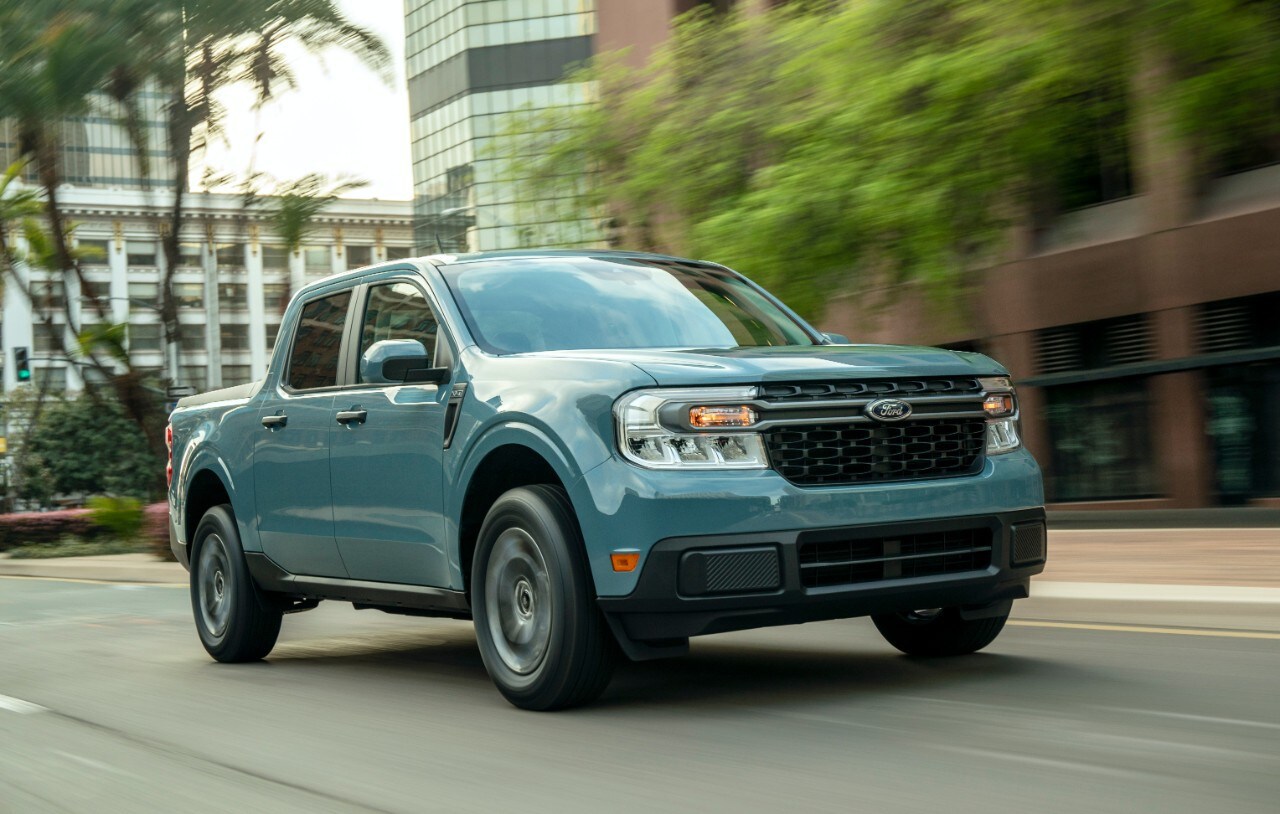 Hybrid trucks are increasingly becoming more popular and for a good reason. With the cost of gas and diesel on the rise, hybrid trucks offer a more fuel-efficient engine option for those who need to haul cargo or tow trailers.
Ford is at the forefront of hybrid truck development, and their newest hybrid truck, the 2022 Ford Maverick, is sure to set the standard for hybrid pickups. For San Mateo area consumers, hybrid trucks offer several advantages.
These trucks combine the best of both worlds, giving you the power you need without guzzling gas. With the hybrid truck's ability to switch between electric and gasoline mode, you can save money on fuel costs while still having the power to get the job done.
Besides the sleek design of Ford hybrid pickup trucks, they also reduce greenhouse emissions by 34% compared to standard gas trucks. Ford Experts at Putnam Ford of San Mateo delve deeper into the distinct advantages of Ford's hybrid trucks.
Impressive Power
One of the main advantages of hybrid trucks is their impressive power. While standard gas engines are limited in how much power they can produce, hybrid trucks can combine the power of an electric motor and a gas engine, making them perfect for towing or hauling cargo. The 2022 Ford Maverick packs 430 hp and 570 pound-feet of torque, making it one of the strongest hybrid trucks on the market.
The Maverick's PowerBoost is its most powerful feature, providing an extra burst of power. The electric and gas engines interplay gives you instant torque from a stop and a smooth ride when you need it. With towing capacities of 14,000 pounds, towing and hauling cargo is a breeze for San Mateo pickup truck drivers.
Spacious, Convenient Cabin
Having the right amount of space and room in your hybrid truck is essential for comfort and convenience. Ford's hybrid pickup trucks offer more interior space than traditional gas trucks, making them perfect for long trips.
The 2022 Ford Maverick features a spacious cabin with plenty of legroom and headroom. It packs substantial space in the front seats for stretching out and a whopping 43.6 inches of legroom in its second row.
You'll also appreciate the convenience of the hybrid truck's well-placed controls and its comfortable, couch-like seats. The truck's center console lid is a clamshell that flips forward to create a little desk. The mini-desk center console is perfect for holding your laptop or tablet while you're on the go.
All The Technology
With all the hybrid trucks explosive power and space, you need a truck that can keep up. From the hybrid engine, ProPower OnBoard generator, Sync 4, and the BlueCruise hands-free driving, the 2022 Ford Maverick has all the latest and greatest technology. You'll have everything you need to stay connected and in control while on the road.
The hybrid truck's 12.0-inch LCD touchscreen provides you with great functionality and easy access to all the hybrid's features. With quick Sync 4 pairing, you can connect your hybrid truck to your smartphone and control all the features from one central location. The ProPower OnBoard generator is a hybrid truck exclusive and allows you to power all your electronic devices while on the road.
Fuel Economy
Besides having all the bells and whistles, one of the most significant advantages of hybrid trucks is their superior fuel economy. Ford hybrid pickup trucks are some of the most fuel-efficient trucks on the market.
The 2022 Ford Maverick gets an impressive 42 MPG in the city, 33 MPG on the highway, and a stunning combined rating of 37 MPG. That's much better than the Honda Civic's rating of 31 MPG in the city with much more power. With hybrid trucks, you can save money on fuel costs while still having the power to get the job done. You'll spend less time at the pump and more time on the road.
Test Drive the 2022 Ford Maverick Hybrid in San Mateo Today!
Ford's hybrid pickup trucks offer drivers in San Mateo a wealth of advantages. With their impressive power, spacious cabins, and cutting-edge technology, hybrid trucks are perfect for drivers who need a pickup truck that can do it all.
If you're looking for a hybrid truck that offers the best of both worlds, the 2022 Ford Maverick is a perfect choice. Contact us today to visit us at San Mateo Ford and take it for a test drive. We're sure you'll love everything hybrid trucks have to offer.