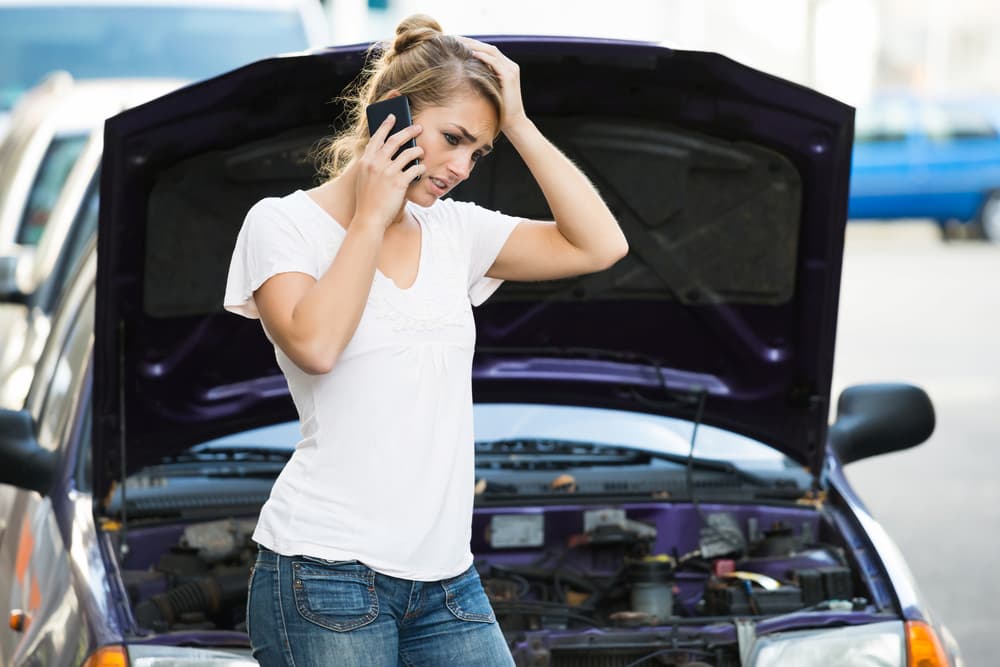 When you drive a car every day and depend on its performance for your safety, then good maintenance is a must. Of course, you want to take good care of the vehicle that carries you at high speeds on your daily commute, errands, and adventures. A Ford can be so dependable that it is easy to forget maintenance. Still, it is always a good idea to have your vehicle checked out at certain milestones to ensure every part is operating reliably.
Fortunately, your Ford maintenance schedule is easy to follow. Just watch your odometer. Bring in your vehicle at milestone points to Putnam Ford, where our team of experts, with their years of Ford-certified experience, can keep your car maintained. We have compiled our top five reasons to follow our schedule for servicing your Ford and what to look out for at each milestone.
What & When to Service Your Ford
A good Ford maintenance schedule is about more than just timing. It is about knowing what to inspect for. Each part in your Ford wears out at a different pace based on the material and pattern of use inside the vehicle. That is why we replace belts and valves more often than tanks or shafts. Your mileage represents the amount used, and parts will wear out in a pattern based on the following schedule.
Every 7,500 Miles
Your Ford oil-change schedule is every six months, or 7,500 miles on the odometer, whichever comes first. Watch for your change oil light on the dashboard. Oil changes are also a great time to align your wheels and rotate your tires. Change your oil filter every other oil change.
Every 10,000 Miles
After 10,000 miles, give your Ford a multi-point inspection. At this milestone, your Ford has been running for a while, so any issues with the manufacturer parts have had a chance to manifest. Ask your Ford service mechanic to give your car a full inspection, including the wheel end, cooling system, hoses, exhaust system, brake and parking brake systems, and the lubricant key locations.
Expect to repeat this routine about every 10,000 miles on the odometer to ensure all maintenance concerns are caught early, before a critical failure.
Every 20,000 Miles
Multi-point inspection
Replace oil filter
Replace the cabin air filter
After 20,000 miles, take your Ford in for another multi-point inspection. This mileage is a good landmark for filter changes. If you haven't yet, get your oil filter changed and ask about changing your cabin air filter. These replacements will keep your Ford running clean and efficient systems for the engine and the passengers.
Be sure to keep up with your cabin air filter and oil filter changes every 20,000 to 30,000 miles, or approximately every 1-2 years.
Every 30,000 Miles
Multi-Point inspection
Minor damage repair
When you reach 30,000 miles, the multi-point inspection will have become a familiar routine. Have your filters checked, and take the opportunity to repair any minor damage from rough roads that may have occurred during your last 30,000 miles of adventures or routes.
Every 100,000 Miles
Multi-point inspection
Inspect/Replace:

Spark plugs
Drive belts
Cabin air filter

Change Fluid:
If 7,500 miles equals about six months, the average Ford owner will reach the 100,000 odometer milestone between 6 and 7 years of Ford ownership. When you reach this point, your Ford has gone through its first full lifespan and can keep running with just a few changes and replacements. The softer materials inside the engine and systems and many fluids need attention, and your Ford will be back to running like new.
At 100,000 miles, start with your multi-point inspection and ask about replacing your spark plugs.
Every 150,000 Miles
Multi-point inspection
Inspect/Replace:

Timing belt
Accessory drive belt

Change Fluid:

Axle Lubricant
Case Fluid
Transmission Fluid
After approximately ten years of Ford ownership or 150,000 miles, you will want to prepare for a few more replacements and fluid changes. This Ford maintenance schedule will help to refresh your engine performance and keep your now well-aged Ford performing.
Professional & Certified Ford Service Department
Do you need a go-to Ford service provider near San Mateo, CA? Putnam Ford has the experience and certified service team to ensure your current, and future Ford vehicles are each carefully handled and well taken care of. Here, you will find an excellent team of certified Ford mechanics and technicians ready to take care of your vehicle and provide a detailed inspection report for each landmark milestone on your odometer and life with your Ford.
Contact us to schedule Ford service for your favorite vehicle, from your first multi-point inspection to your late-cycle replacements with certified Ford parts. Putnam Ford is here to provide.
Image Source: Yanya / Shutterstock