Ford Accessories
Ford Accessories are the only accessories built specifically for your vehicle, designed to offer the ultimate in personalization and performance. Take it from us at Putnam Ford of San Mateo – and discover the difference for yourself.Shop Accessories
Ford vehicles
are built to stand the test of time, so it makes sense to equip them with accessories that meet the same high standards. Ford Genuine Accessories are the only
Ford parts
and accessories built specifically for your vehicle. They're designed to complement the existing design perfectly, helping you optimize performance, personalization, or both. When you get your Ford accessories at
Putnam Ford of San Mateo
, you're able to buy genuine Ford parts in numerous categories.
Truck Bed Products
Ford is known for making some of the best trucks in the world. The brand also makes state of the art truck bed accessories. These are the only accessories recommended for your truck by the Ford Motor Company itself. Whether you're looking to enhance the look of your truck, customize the storage solution, or protect the bed, these Ford parts and accessories can help.
Electronics
Ford Motor Company offers a variety of electronic upgrades for Ford, Mercury, and Lincoln vehicles. These genuine parts and accessories include things like fog lamps, security systems, keyless entry systems, and remote start technology. Add more comfort, convenience, and style to your vehicle by staying at the forefront of technological innovation.
Exterior Accessories
Exterior accessories for Ford, Mercury, and Lincoln vehicles are intended to protect the vehicle, help it last longer, and make it look better. That's why it's important to find Ford Genuine Accessories that have been designed for your specific vehicle, and they meet the high standards of the Ford Motor Company. The fit, finish, and durability help you customize your vehicle without worrying about whether the specifications are correct.
Infotainment
This special subcategory of car technology is becoming increasingly important as we rely on it more. Keep yourself or your passengers more entertained by upgrading the speakers or even adding a DVD player. You can also help keep yourself on the right track by adding GPS technology.
Interior Accessories
It's nice when the outside of your vehicle looks great, but you and your passengers will spend more time looking at the interior than the exterior. You can upgrade the interior of your car, truck, or SUV with seat covers, sport pedals, and more. This is yet another way to take your Ford, Mercury, or Lincoln and make it a reflection of your personal style. 
Other Accessories
There are some accessories to protect and enhance Ford and Lincoln vehicles that don't fit precisely into other categories. For example, you can get sliding glass for the back of your truck cab, or some extra towing equipment. If there's anything you want to do to your truck, SUV, or car, you can probably do it with genuine Ford parts.
Safety Accessories
Safety is a top priority, and Ford offers plenty of parts and accessories to help you experience greater peace of mind on the road. These parts make Ford, Lincoln, and Mercury vehicles safer for you and your passengers, and they also add some convenience in many cases. Options include things like parking cameras, pet harnesses, and road safety kits.
Wheels and Suspension
The wheels and suspension you select impact performance as well as appearance. Your options in this category range from sporty to luxurious, so you'll be able to find the perfect option for your lifestyle and your vehicle.
Buy Ford Genuine Accessories in Northern California
Putnam Ford of San Mateo
is your local source for genuine Ford parts and accessories. We proudly serve drivers from San Francisco, San Mateo, and the rest of Northern California.
Contact us today
to learn more about how you can purchase Ford Genuine Accessories and have them installed.
Questions about accessories? Let us help!
* Indicates a required field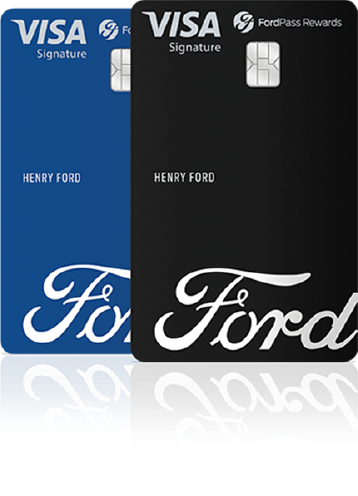 Closed track. Line-lock is intended for track use only. It should not be used on public roads. See Owner's Manuals for information on use.
Introducing the FordPassTM
Rewards Visa Card.
The card that makes it easy to rack up FordPass Rewards Points on purchases you already make -- from filling up at the pump to your monthly auto insurance payment and more.
5%
Back in Points1
on Ford Dealership Purchases
3%
Back in Points1
on gas, auto insurance, tolls, parking and dining
1%
Back in Points1
on all other purchases
10%
Back in Points1
on Ford Service
5% Back in Points on Ford Dealership Purchases plus 5% Back in Points with FordPassTM Rewards
Enjoy 0% Intro APR2 for 6 billing cycles from the date of purchase on Ford Dealership Purchases over $499. After your 6 billing cycles expire, you'll have a variable APR rate of 15.99% - 26.99% based on the Prime Rate depending on how you meet the credit criteria.
1
See the FordPass™ Rewards Visa® Terms and Conditions in the
Summary of Credit Terms
. Points are not redeemable for cash. Please see the FordPass™ Rewards Program terms and conditions at
FordPassRewards.com
for information regarding expiration, redemption, forfeiture and other limitations on FordPass™ Rewards Points. Must be enrolled in FordPassRewards.
2
For additional information about Annual Percentage Rates (APRs), fees and other costs, see the
Summary of Credit
Terms.